The Best of the Best Part One- Goalkeeper
Since the Wanderers inception in year one, spectators have seen some incredible talent come through the red and black. A total of 78 different players have lined up for the Wanderers over the past five years and through this week to week overview, we hope to find the best 11 and subs to have ever played for the Wanderers.
Opening this week we start between the sticks with the goalkeeper position. Over 5 seasons the wanderers have had 6 keepers, which in chronological order is; Ante Covic, Jerrad Tyson, Dean Bouzanis, Liam Reddy, Andrew Redmayne and Vedran Janjetovic.
The biggest loss in terms of goalkeepers was Dean Bouzanis, who now starts at City over experienced GK Thomas Sorensen. Especially because of his excellent distribution from the back, Bouzanis would be perfect for the wanderers possession based football and provide some tidier saves then Tyson and co. However Liam Reddy has proven himself at nearly all the A league clubs, so the decision to let go of the talented shot stopper has proved a fatal one for the wanderers this season, with Reddy making the top 3 save percentage in season 16/17.
It's hard not to say that Andrew Redmayne has been the worst keeper seen at the club. Despite holding the second most appearances for the club with 37, he only holds 7 clean sheets in that amount of time. This year has seen some howlers from Redmayne, costing points against the Jets, Mariners, and Victory and has thus shown why he was shown the door by Tony Popovic. This then made way for Janjetovic to come through and only time will tell if the decision to swap Redmayne for Janjetovic was a good one.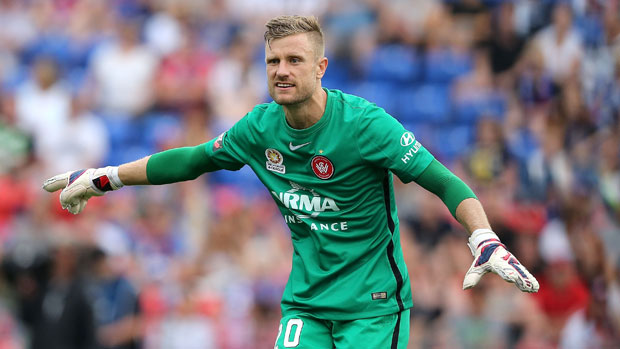 But with the current debate between Janjetovic vs Tyson popping up each week it brings into question over the goalkeepers over the years. Undoubtedly the best seen at the club is Ante Covic, holding 97 appearances for the club across A league, ACL, FIFA club world cup and FFA cup matches, keeping 34 clean sheets in the process. He proved to be the man who made the difference in their ACL winning run, keeping 8 clean sheets out of 12, including 'that' save against Al Hilal in the 2nd leg. His leadership from the back was immense, constantly communicating with his back four and providing that domineering presence between the sticks. For the start of the best of the best series we have to give the nod to Ante Covic between the sticks, maybe one day he'll get his statue outside of Parramatta stadium…
But now its time for your opinion, we've left an emoji for each keeper we've had over the years and we want your votes as to who you think is the greatest wanderers keeper of all time. Next week we will reveal the winner when discussing our best ever right fullback.